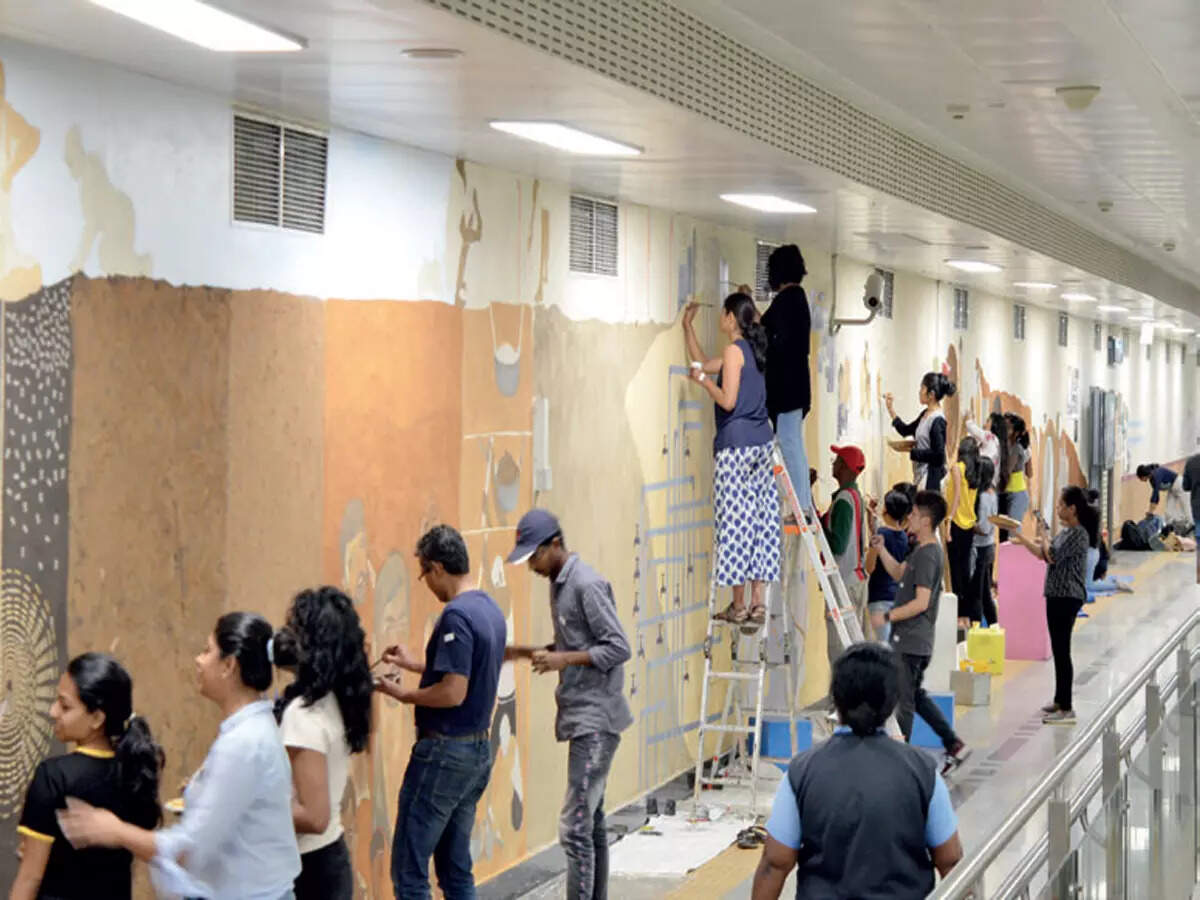 Bangalore Mirror Desk / Updated: Sep 3, 2021, 6:00 AM IST
Water stories
Take part in this virtual celebration of the culmination of the Namma Ooru Namma Neeru project, organized by Art in Transit and Biome Environmental Trust. Let yourself be enchanted by the poetry of
Kaavya Sanje
poets and witness the intention and creation of the earth mural at Cubbon Park metro station and meet the well diggers, who are reshaping the waterscape of Bangalore.
Where: Online; When: Sept 4, 5 p.m.
Register: zoom.us/webinar/register/
WN_IxFUnyUjQgSqwgOLptyJKg
Beauty of the kalamkari

JAYPORE Celebrates Ganesh Chaturthi With Limited Edition Launch Gajgamini collection. This festive collection is made up of handcrafted dupattas and celebrates the many forms of the loved one Ganesh which are hand painted by skilled Kalamkari artisans. The ancient art of kalamkari was practiced by chitrakars who roamed various cities telling stories from Hindu mythology through hand painted images. This craft found this manifestation in the hands of traditional craftsmen of the temple city of Tirupati, Andhra Pradesh.


When: While stocks last;
Where: www.jaypore.com;
Tribute to Tagore

Ranga Shankara presents 'RS Connect', a series of poetry, storytelling and music sessions in the Ranga Shankara foyer. This week will have a tribute to Rabindranath Tagore's romance with the Monsoon by singer Lopamudra L.
Where: Ranga Shankara, JP Nagar 2nd phase
When: Sep 4, 5:15 p.m. – 6:15 p.m. Free admission
Find a business solution in these columns. Contact [email protected] or speak to him at 99160-79232