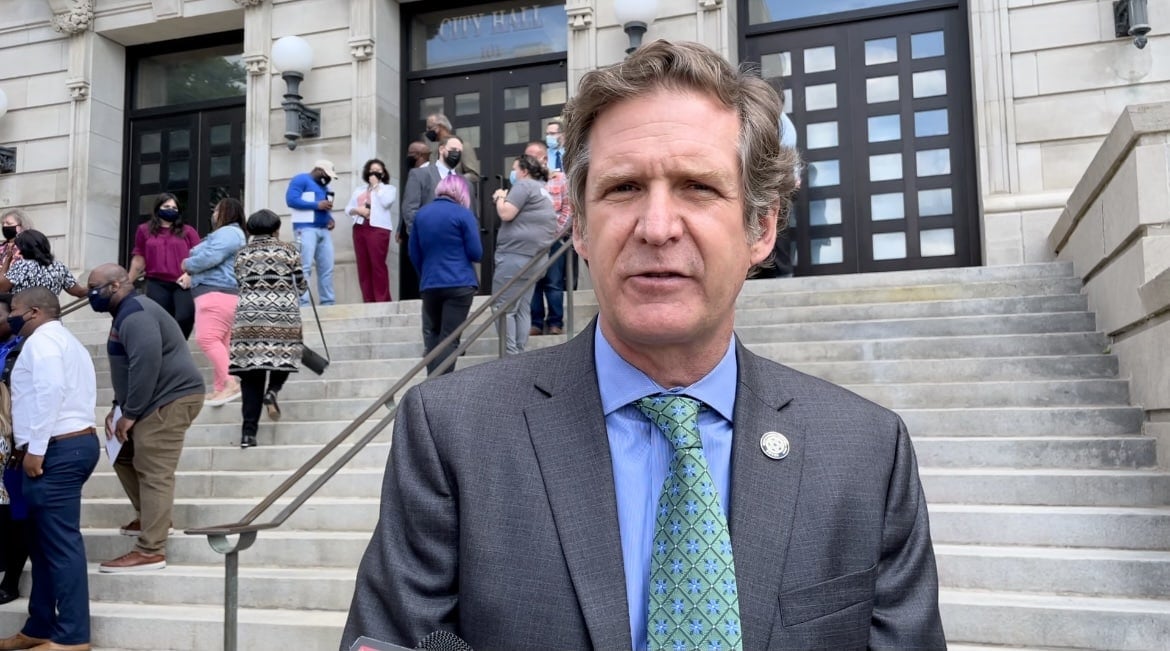 Kelly addressed city residents at the Chattanooga State of the City event
CHATTANOOGA (WDEF) – The Tivoli Theater opened its doors to all as Chattanoogans gathered to hear about the current state of the city, as well
what to expect at Thursday's State of the City event.
Former Salt Lake County Mayor Ben McAdams has spoken of using real estate assets to further revitalize the city's economy, saying there is potential to "innovate" when it comes to building changes. public finances.
"Every parcel of government-owned assets…adopts a mentality where those assets are used [and] professionally managed to create feedback from your community – this should be the expectation, not the exception," McAdams said.
After a year in office, Chattanooga Mayor Tim Kelly said he feels "blessed" to be in office at a time when the city is experiencing "an influx of federal dollars."
Although he said Chattanooga is in "good financial shape," he wants to do more.
In particular, he wants to see his One Chattanooga strategy take off.
"Dr. King didn't say, 'I have a plan,'" Kell said. "He said, 'I have a dream.' The "why" here is One Chattanooga – a Chattanooga that works for everyone. The fact is, it's not song and dance – it is possible. We can close those gaps and make it happen and make from Chattanooga the best city in America. I'm really excited about this.
Looking to the future, Kelly spoke of a "parks master plan" and said Chattanooga is "sitting on a ton of excess property," which could lead to "more space for rent."
The years ahead are looking bright for Kelly and he hopes the residents are ready for what's next.
"The state of the city is strong and the state of the city will be even stronger this year, so thank you," Kelly said. "You should be proud of your city and I promise you, as mayor, that you will be even more proud of it in the days to come."