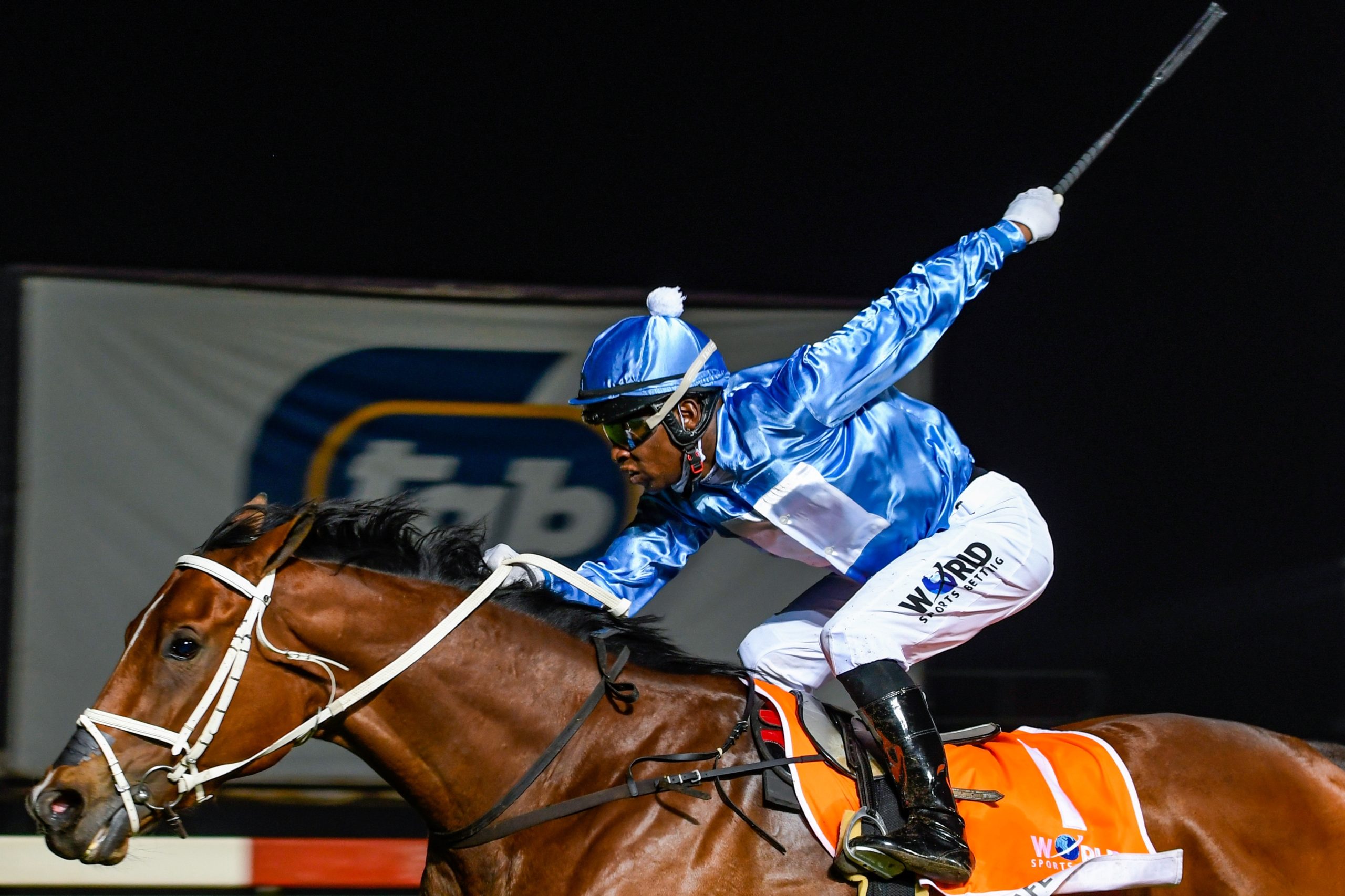 In any sport, effectively allowing a competitor to continually have an unfair advantage over their opponents surely begs the question why tougher measures aren't being taken to curb "enthusiasm"?
The National Horse Racing Authority really needs to protect those who follow the rules.
Steve Reid writes in the Sporting Post Mailbag that on Tuesday evening February 8, 2022, race three was won by Portrayal, trained by Candice Dawson and ridden by former SA champion Smanga Khumalo.
The horse won a thrilling contest by an official length of 0.1 from Chyavana, trained by Johan Jansen van Vuuren, ridden by Keagan de Melo. Both horses were well liked, both had short bets and both were around the 3/1 mark at race time.
What the official race result doesn't tell you is how the winner was ridden.
There are euphemisms for Khumalo's energetic driving style – the Sporting Post described another winning race of the night as "lively".
In this particular race, looking at the frontal footage starting just past the 400m mark, I count 13 Khumalo lashes.
I have no doubt that this vigorous ride was the difference between victory and defeat, and all who supported the horse should rightfully credit Khumalo for the win.
The question, however, must be asked: was the ride fair?
From the delayed stipe report published at the time of this writing, and confirming my lashes count:
Jockey S Khumalo has been charged with breaching rule 58.10.2 (read with directive M on the use of the riding crop), in that he misused his riding crop by hitting PORTRAYAL more than twelve times during the entire the race. Jockey Khumalo signed an admission of guilt and a fine of R3500 was imposed. When assessing the penalty, the Council took into consideration the number of times Jockey Khumalo used his riding crop (13) as well as his recent record under this rule and directive (5). Jockey Khumalo has been advised that if he breaks this rule before February 18, 2022, he will face suspension.
NHL rules have the following to say regarding this infraction:
58.10.2 No RIDER shall misuse a riding crop or use a riding crop unnecessarily or excessively or use a riding crop on any part of a HORSE's head.
m) Hit a HORSE more than 12 times in the entire race.
[Amended 10.05.2019]
If these rules are followed as a guideline, I think there is no doubt that Khumalo is breaking the rules and will no doubt receive the usual fine for his breach on Tuesday night.
I say usual because I was shocked that in this current racing season – we are in the 27and week – Khumalo was found guilty of 58.10.2, normally in association with directive (m), no less than 23 times. This is not a misprint.
The 23 offenses resulted in fines ranging from R1,500 to R3,500 per offense and totaling R44,750.
There was also a one-week suspension for his turn on Native Tongue in the 7and race at Hollywoodbets Greyville on October 17, 2021.
Let's look at the numbers.
To win a Maiden Plate, and for the purposes of this example, let's use the R100,000 stake run on Tuesday night.
The winning prize was R62,500. Khumalo would receive a minimum of 10% of this knowledge. R6 250.
Bothn/a the stake amounted to R20,000 and his share would have been R2,000.
The maximum fine he received for this offense is R3,500. So it makes financial sense to win the race regardless of the penalty because you would still win more than if you were running 2nd. The sums are R6250 – R3500 = R2750.
It only got worse as the stakes rushed to increase the monetary value.
It's no wonder Khumalo doesn't shy away from fines – it's clear they aren't enough of a deterrent to stop abuse.
There's more at stake though.
Prosecutions for the Jockeys title are unaffected by his "advantage" as the results stand regardless of whether he was found guilty or pleaded guilty or signed the infamous confessional note of guilt.
There is the potential to not only affect the title of jockeys – trainers, owners, breeders, champion bull titles et al. are all affected by the lack of censorship of this type of ride.
There is also the obvious question of horse welfare and why this rule is in place in the first place.
You have to admire the restraint of the National Horse Racing Authority.
I find it hard to believe that any regulator of any sport, anywhere in the world, would allow a licensed participant to flout the rules in the manner and regularity that Smanga Khumalo does.
Allowing a participant to continually have an unfair advantage over their opponents begs the question why stricter measures are not taken to curb "enthusiasm"? Do your job as regulator – give long vacations to the culprits and protect those who play by the rules.
While you're at it, ask the dormant Rules Committee to issue appropriate fines for these types of infractions.
Stop being lukewarm about horse welfare. As a suggestion, guilty jockeys should forfeit all of their riding fees and winnings.
These fines must then be passed on to the Horse Care Units in the area where the infractions took place.
Don't mention it – it's a pleasure.