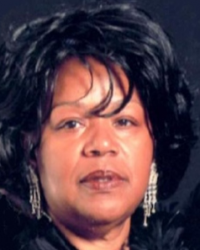 Dover, DE, May 24, 2022 — (PR.com) — Dr. Linda Casson-Hackett of Dover, Delaware is honored as the May 2022 Woman of the Month for her outstanding achievements and contributions in the areas of nonprofit organizations. nonprofit and education. Each month, POWER features women to represent their professions and industries based on their expertise and success in their chosen specialty.
About Dr. Linda Casson-Hackett
Dr. Linda Casson-Hackett is senior vice president, co-founder, and director of the statewide academy of the Delaware Multicultural and Civic Organization (DEMCO), a nonprofit whose purpose is is to increase and promote educational, economic and social stability through the provision of extracurricular activities. programs in school districts across the state. In existence for 25 years, DEMCO focuses on prevention, financial literacy, and an array of program choices, including languages ​​such as Chinese and Spanish, academic programming, social and economic development, and computer programming. for adults for IC3 certification. This also includes mentorship and connections to complete programs. Through the DEMCO Academy, DEMCO serves communities across the state of Delaware, particularly Kent County, and over 98% of its programs are free. The University of Delaware did a study on DEMCO from 2015 to 2018 and found that over 9,000 customers were served.
In her role, Hackett works with school boards, superintendents, principals, state agencies, staff, and civic leaders, implementing program opportunities in schools, community centers, churches, and the DEMCO facility. It uses state standards to ensure core values ​​are upheld. "I co-founded DEMCO because as an educator, I knew more community programs were needed to meet the needs of students and parents in all zip codes. Strong families equal strong communities," Hackett said.
Throughout his career, Hackett has held many positions. She was a former human relations commissioner appointed by the mayor of Dover, Delaware; a math teacher, a professional counselor/organizer, a student council counselor, a math league counselor, a math department chair, and a student-teacher counselor for the Capital School District. Additionally, she was involved in the CSD partnership with DSU; was the alternate route advisor for DSU and UFD; a teacher/mentor; a workshop leader for the University of Delaware; a trainer from the educational resource centre; an adjunct professor at DSU, an alternative school principal, a grant writer; a community development organization, a property owner and a DEMCO Mentor Advisor.
Hackett has written various publications, including "A Religion-Based Value System Overcomes the Challenges of Diverse Cultures, Diverse Religions, and Indifferent Behaviors in Education" and "Student Mentoring Program". She was co-author of "Outdoor Classroom". Currently, Dr. Hackett co-publishes a bi-weekly newspaper to help inform families of services available in the area to improve the quality of life for all family members.
Dr. Hackett has three sons; one has a doctorate. in economics, the other two have an M.Ed. She also has a daughter who has two masters and is a reverend. Hackett believes her children have succeeded because of their strong support system, which is essential to getting an education. "All children are educators and continue to make a difference in the lives of thousands of people," Hackett said. "As an educator, I wanted to help prepare each student to meet the challenges of the world and to be able to achieve their aspirations. DEMCO was born while I was teaching. I knew more was needed after I retired, and that's why I continued to serve.
Linda has received numerous accolades, including the National Science Foundation Award (DE) and the State STEM Recipient Award, (DE). She was the state news winner for the state's top multicultural and community outreach nonprofit; won the NAACP award and was nominated for Kent County Unsung Hero Awareness. Additionally, she won the Eastern Star Community Outreach/Educator Award and a Capital School District Referendum Team Award.
Hackett is a member of DELTA Sigma Theta sorority and Phi Delta Kappa sorority. She belongs to the Calvary Baptist Church and sits on its budget committee. She was also a financial consultant for the movie "God's Amazing Grace" starring Clifton Davis.
Linda holds a bachelor's degree in education from Delaware State University and a master's degree in human resource management/school supervision from Wilmington University. She received her doctorate in theology from Friends University.
About POWER (Recognized Women's Professional Organization of Excellence) and powerwoe.com
POWER-Professional Organization of Women of Excellence Recognized is an online organization and community. POWER Magazine is a digital, exclusive print magazine featuring celebrities and hardworking professional women every day. Our mission is to provide a powerful network of women who will guide, inspire and empower each other to be the best they can be. Through our valuable services and collaboration with like-minded professionals, our members can potentially gain the recognition and exposure they deserve, as well as gain insights from those who have already succeeded.