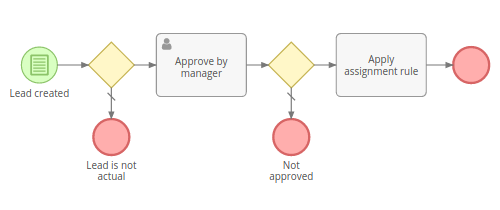 Business Process Management (BPM) in EspoCRM.
In today's fast-paced business environment, technology is the primary driver of business growth. To stay competitive, more and more companies are starting to implement CRM platforms to record, share and manage business information. At the same time, many of these companies are considering supplementing their CRMs with business process management tools that help automate routine operations.
EspoCRM is an open source commercial solution that combines customer data tracking functionality and business process management (BPM) in a single, unified platform. The low code The business process management tool enables users to model and automate complex business operations. Its main goal is to provide businesses with the ability to automate a range of routine process steps in complex business processes that contain many different flows, delays and user interactions.
The functionality allows end users to create a detailed flowchart that includes all the steps of the particular business process along with detailed descriptions. Users can also easily configure time frames, actions to take, and conditions to move to the next step in the flow.
By offering the possibility of creating detailed execution models of the process, the BPM functionality allows to facilitate the execution of complex business operations that include a lot of communication between departments and a series of conditional events. It is also effective in automating repetitive processes and preventing situations where important tasks are forgotten and not completed. In this way, the business can reduce the number of human errors, improve business performance and free up the time spent performing routine operations.
Modern businesses must remain flexible and dynamic. Therefore, implementing the platform that enables rapid definition and management of business operations is essential to remain agile.
About EspoCRM
EspoCRM is an open source customer relationship management (CRM) web application that allows you to view, capture and evaluate all business relationships regardless of type. People, companies or opportunities – all in one simple and intuitive interface.