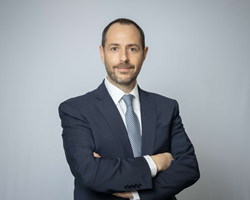 MIAMI (PRWEB)
September 21, 2022
GFG Securities, a Miami-based real estate investment banking firm, today announced that it has acted as exclusive and lead strategic M&A advisor for the sale of Dreams Villamagna Nuevo Vallarta Hotel, a luxury beachfront 229 key, in one of the most stable lodging markets.
GFG Securities provided sell-side advisory services and procured the buyer on behalf of the seller.
The Dreams Villamagna Nuevo Vallarta Hotel has 6,600 square feet of flexible event space, including five on-site restaurants, five bars, a state-of-the-art spa, fitness center, tennis courts, water sports facilities and a children's club. In addition, the hotel offers a wide range of leisure activities.
"We are delighted with our client's outcome, having achieved a key strategic objective for them. This reflects the confidence in GFG Securities and the team's extensive experience and excellent execution." said Eduardo and Mauricio Gruener, co-founders and co-CEOs of GFG Securities.
"GFG Securities was able to add value to a transaction that required financial acumen, dedication and negotiation skills to achieve a close that will benefit both buyer and seller in a form that positions both groups on a better stage for the future," said Leon Perez, Partner at GFG Securities.
Leon Perez led the team at GFG Securities, representing the seller.
About GFG Securities, LLC
GFG Securities, LLC ("GFG Securities") is a boutique real estate investment banking firm that assists private companies with domestic and international investment banking services, including equity and debt raising, mergers and acquisitions and strategic advisory services. Based in Miami, Florida, GFG Securities has acted as sole and lead consultant on fundraising and equity transactions exceeding $1.4 billion, with average transaction values ​​between 20 and 500 million US dollars. Visit http://www.gfgsecurities.com for company information.
Share the article on social networks or by e-mail: