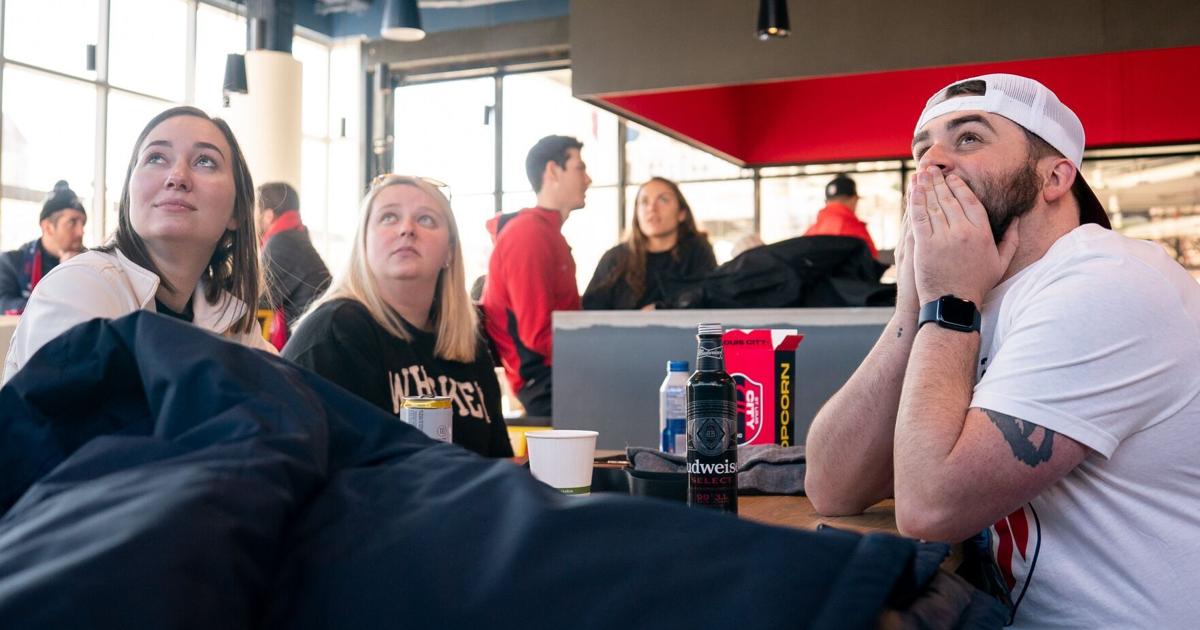 ST. LOUIS — Hot chocolate flowed more freely than beer on Sunday morning at the first World Cup watch party held at the new Brew Pub at the CityPark football stadium.
Around 50 football fans stopped to watch the first match of the 2022 FIFA World Championship, when Ecuador beat host country Qatar 2-0.
"It's the start of the World Cup. I couldn't not be there," said Michael Laiche, who played football in primary and secondary school.
"I'm not as close as I should be, but I am," he said.
Laiche brought – or maybe dragged – three friends to watch the game with him. One, Scott Jackson, said he was excited about the new stadium, although his wife Caitlin admitted: "I'm not a huge sports fan."
A fan of the USA team, Laiche was backing heavily favored Ecuador in Sunday's game, in part because of Qatar's last-minute decision to ban beer sales at the stadium.
"I feel like they are mediocre hosts, for lack of a better word," he said.
Frank Gonzalez is also a fan of the USA team, but for Sunday morning's game he wore a Qatari knit cap and supported the home team.
Gonzalez moved to St. Louis from the Washington, DC area four years ago.
"Football in DC was huge. I'm finally getting the football party experience here. And what better place than the new stadium?" he said.
A Department of Defense employee — he now works for the National Geospatial-Intelligence Agency — Gonzalez once visited Qatar 10 years ago. At the time, there was little to see. The changes the oil-rich country has made to prepare for the World Cup have been incredible, he said.
Although the Brew Pub crowd for Sunday's match was a bit sparse, Gonzalez said "it will be a different story tomorrow" when the United States take on Wales, England take on Iran and the Senegal will face the Netherlands.
Pedro Niccolini and Jen McGee had the best seats in the house, right in front of the biggest TV showing the game.
"I seriously expected there would be a lot more people here. We got here at 8:30 a.m. and there was no one near here," he said.
Both are students at Missouri State University; they are in St. Louis for Thanksgiving week with the family. Niccolini grew up in Brazil – where, like most countries in the world, football is revered.
"If you go to Brazil, you're going to see football every 10 miles," he said.
As Ecuador's Enner Valencia headed the ball into the corner of the net for his and the team's second and final goal, Laiche stood and clapped.
"Oh my God, that was beautiful," he said.
Photos: CityPark hosts watch party for World Cup opener