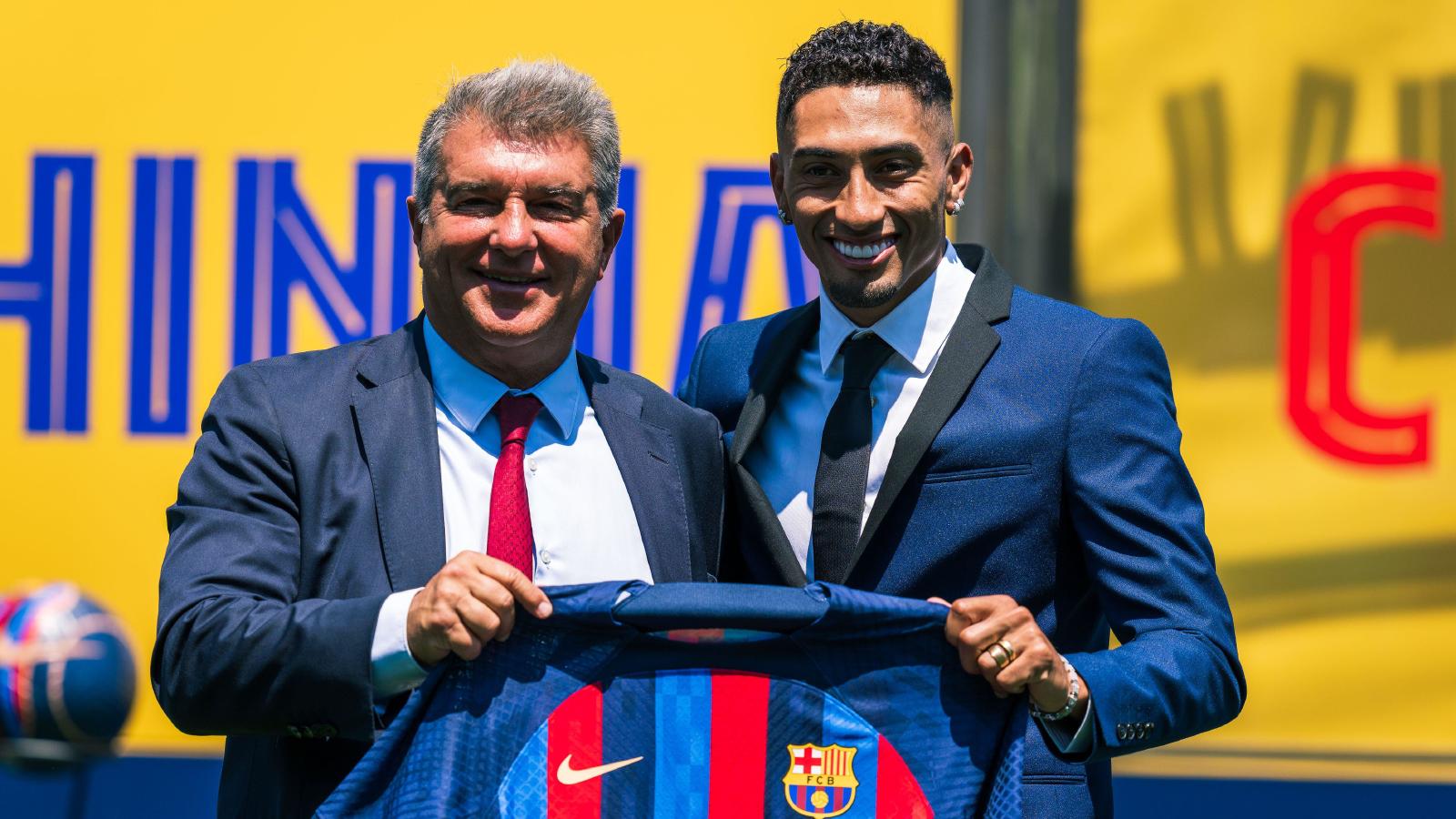 Pablo Torre, Franck Kessie, Andreas Christensen, Raphinha and now Robert Lewandowski.
Barcelona were supposedly broke, but the big names keep arriving at Camp Nou. So how are they doing?
In truth, the club made a number of wise but risky decisions. The sale of 10% of their La Liga TV rights and the sale of up to 49.9% of their marketing and licensing company provided a very significant cash injection.
If that wasn't enough, getting Spotify on board as a major shirt sponsor also helped the club's coughers.
Or maybe we're diving too deep into the situation. Maybe it's all down to having a quality accountant.
Chelsea need to sign Kevin Garnett just for corners.
Raheem Sterling would end the season with insane assist numbers.
Riyad Mahrez recently signed a new contract with Manchester City.
The striker needs to invest in new phone coverage when his first salary rolls in at the end of the month.
Leighton Baines brings Cornet to Everton.
Robert Lewandowski announced without lights? Maybe the aforementioned accountant took the money from the electricity bills and put it in the transfer budget.
READ MORE: Robert Lewandowski will have nightmares at Real Madrid, but what about other La Liga clubs?